My ARTWORK is sailing the high seas.
by Tracy Mcalister mackay - 13:51 on 02 February 2011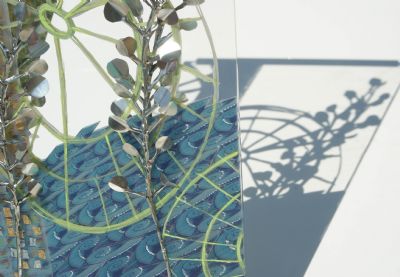 So I created site specific art pieces now on display in lovely glass cases onboard the "Allure of the Seas" - Royal Carribeans newest and largest ship in the world - hurrah!!.
They can beview if you are fortunate enough to be staying on Deck 10 : port and starboard sides and Deck 14 : port and starboard side near the suites and beautiful cabins.
I have been asked many times how do I make these pieces .... so over the next few days/ weeks I will post some photo clues :-)
---
Add your comment
Please note that whenever you submit something which may be publicly shown on a website you should take care not to make any statements which could be considered defamatory to any person or organisation.
---