Giant steps are what we take...
by Tracy Mcalister mackay - 14:32 on 05 September 2011
Giant steps are what we take….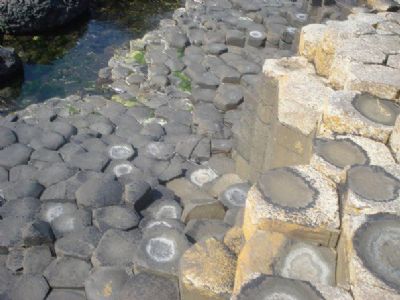 Photo credit copyright Alex Mackay
My New Year begins every August/ September. It was first marked in my mind from the time we celebrated our first anniversary of living in another country. It seems to mark not only the beginning of a new school year for my children but also the new year of my own personal creative life.
Now 8 years on, it is also marked by our annual return from visiting family and friends in the UK as many living overseas do. A time to catch up, reconnect and share our past year and sometimes share our hopes of things to come in the next.
I have one friend, in particular, who always asks what I have planned for the next year. At this time of year she too admits seeing it as the beginning of a new year, marked by our last coffee and chat before my return to Cyprus.
This short moment we manage to share together, when both our sets of children are happily occupied and cared for by someone other than us, is like the full stop to the year. We sit in a sense of wonder over what is to come.
Our lives couldn't be more different, my friend - a single mum, working to bring up her 4 children in the Highlands of Scotland and me with my shed with the chandelier in Cyprus! But we connect in the shared history of friendship, arguments and philosophical discussion about everything and anything, beginning with our children in nursery school, and now - a belief that literally anything could be possible in the next year to come. I say this with the confidence as I can envisage Erica laughing in agreement!
Are we the only ones to reflect on this at this time of year?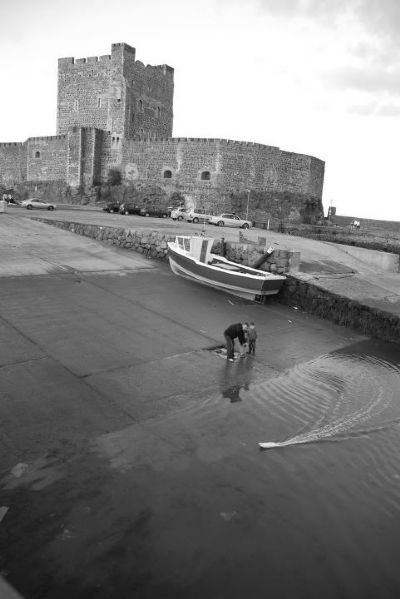 Photo credit copyright Marc Butxaca
I took on holiday a book, to keep me going in the moments of time that I imagined that I might have during a summer break!!! To read, in amongst the reunions of family friends, trips and activities that happen when we make our annual return to the UK. Suffice to say a few chapters got read on the plane and a few snatched moments whilst waiting for families to regroup after day trips etc.
I fortunately had the space to finish it on my return, a window of limbo I am sure expats recognise when others are travelling back their new home country and friends haven't had a chance to regroup. A time to enjoy the summer here in the garden before everyone realises we need to get back to "Normal".
The book was "Helen of Pasadena" a light hilarious, tragic, uplifting read with a message that would resonate with many I'm sure – a story of a person who has a sudden change of circumstances and a need for a fresh start.
I don't think there can be many of us who have not been in that situation from one time or another, forced or by choice. Boredom at work, a need to feel valued, a loss of sense of self, health issues, bereavement, relocation… whatever, or just the need to express ones self creatively.
A family reunion this summer was a fantastic highlight, a reconnection with a place that was dear to some of us and a discovery for the next generation. A time to spend with family members who, have seen very little of one another over the years. Grandparents, Great Aunts and Uncles, Aunts and Uncles, sons and daughters, cousins from USA, Spain and Cyprus all gathered in beautiful N. Ireland with our family there. We revisited places and sites that locals will often take for granted but after years of distance and a fresh eye we wondered, both young and more mature (note to parents: I didn't call you old :-)), at both natural and man made beauty. A time of stories and memories shared from one generation to the next and the sun shone on us the entire time!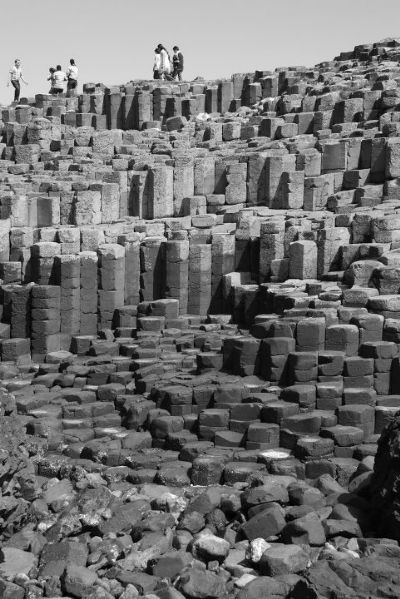 Photo credit Marc Butxaca
One such place was the Giants Causeway A wonder of natural beauty featured majorly in tourism clips of Ireland and a place that has been visited and existed for millennia. Each basalt block of 3 to 9 sides stand individually and together perfectly fitting to build a causeway that legend says once stretched between Scotland and Ireland for Giants to cross. Now separated by the Irish Sea.
The Sea our family have crossed for generations, a crossing made by my parents when they took a giant step of faith to make a new life for their children, a crossing that led to my own marriage and birth of my Scots born children. Now the place from which the next generations can make personal giant leaps.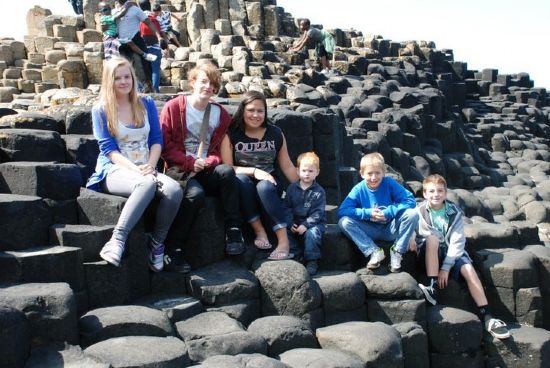 photo credit copyright Marc Butxaca

On the Scottish side the evidence of this geographical ancestry remains in the form of Fingal's cave immortalised in the music of the great composer Mendelssohn and images made famous by such grand artists as Turner.
This unbelievable rock formation when, as you stand on each individual stepping stone, is remembered now not only in musical composition, storytelling and painting but also through digital media showing the whole world how individual unique basalt stone units created by the force of volcanic eruptions, are strengthened in their unity to create something great strong, thought provoking and forever memorable.
As I sat and reflect on the summer and the beginning of my "new creative year " ahead, in one of the moments of synchronicity, I looked up the blog: "the Chaos Chronicles" by Lian Dolan author of Helen of Pasadena and yes its in the air – this "New Year" - Lian asks "Kids going back to school? Time to tap into your creative spirit".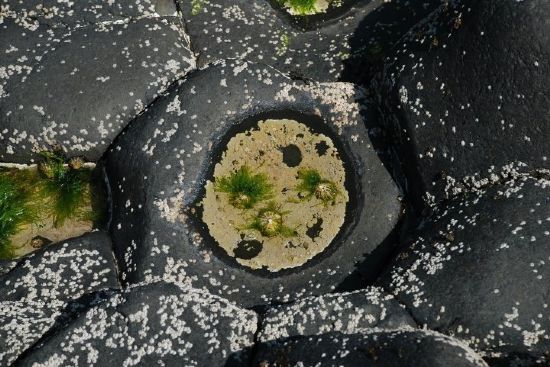 photo credit copyright Marc Butxaca
I believe, if we can join together as unique individuals and unite to encourage one another with an attitude of shared wonder and excitement, we can be individual units, like the basalt pillars of the Giants causeway standing together, wherever we are in the world. Creating new vibrant connections through twitter, face book, or here at the shed with the chandelier and all the stronger by joining together, whilst making our own Giant steps.
So lets have some fun, allow a bit of dreaming and wish each other a happy Creative New Year.
Comment from Dawn Breslin at 07:28 on 07 September 2011.
wow, such a great post - isn't the web amazing!Great to be back in touch Love Dawn XX
Comment from Tracy at 08:28 on 08 September 2011.
Thanks Dawn - the web is amazing glad we have that connection :-)
Comment from joanna at 19:40 on 28 September 2011.
The Jewish Community have their New Year in the Autumn, when all the harvest is in, and there is plenty for the in-coming year. A time to relax and rejoice and to celebrate the wonders of the world and its plenty. x
---
Add your comment
Please note that whenever you submit something which may be publicly shown on a website you should take care not to make any statements which could be considered defamatory to any person or organisation.